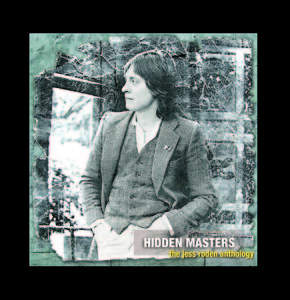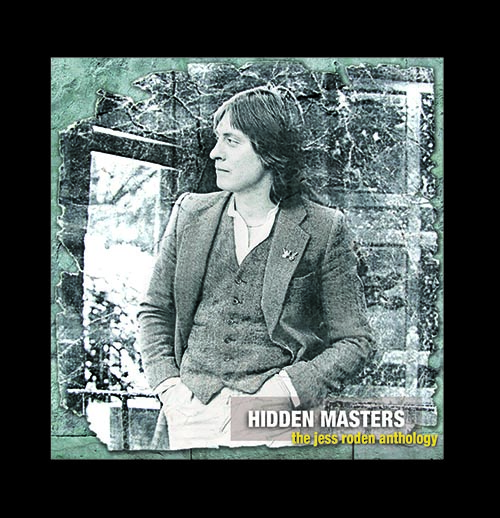 Jess Roden is oft heralded as one of the greatest of all British RnB Voices in the same manner as his more widely known contemporaries such as Steve Marriott, Joe Cocker, Paul Rodgers, Jack Bruce and Steve Winwood.
During the course of 2010 nearly 800 pieces of music were logged – ranging from after hours studio-jams to rehearsal tapes; from demos to live recordings; almost all of the key masters together with a good deal found on reels that bore no relation to what was written on the actual tape-box itself. The original Seven Windows analog recordings were also unearthed in New York and the digitisation process begun on both sides of the Atlantic.
In 2012,  the limited edition of "Hidden Masters: The Jess Roden Anthology" was made available as a pre-sale exclusively through PledgeMusic on November 12th 2012.  The edition was limited to 950 hand-numbered copies and presented in a 12" hard-back, casebound book format in which the 32-page booklet contains the first interview Jess has given in 30 years discussing many of the song selections.
The deluxe edition was a 6CD, 94-track edition that – for the first time ever – chronicled Jess' entire career; from his late-teens fronting the Mod-Soul of The Alan Bown! during the late 60s  – to his long Island Records' sojurn with Bronco, The Butts Band – his first solo album recorded with Allen Toussaint and Chris Blackwell. That led to the Brit-Funk of The Jess Roden Band before his move to New York and further, highly acclaimed, solo recordings and into the 80's by way of The Rivits and, post Island with the Seven Windows and The Humans albums.
Containing well over 50% of previously unreleased material, the Anthology included never-before-heard demos, alternative mixes, long-thought-lost masters, completed but discarded tracks, alternate takes – as well as a wealth of live recordings. All of the selections were re-mastered in the UK and US from the original 1⁄4", 1" or 2" analog tapes.
With Jess himself overseeing the project from the get-go, the complete set was mastered by Richard Whittaker at FX Mastering in London with the exception of the Seven Windows selections which were mastered in New York by A. T. Michael MacDonald, (the original engineer and co-producer of the Seven Windows project).