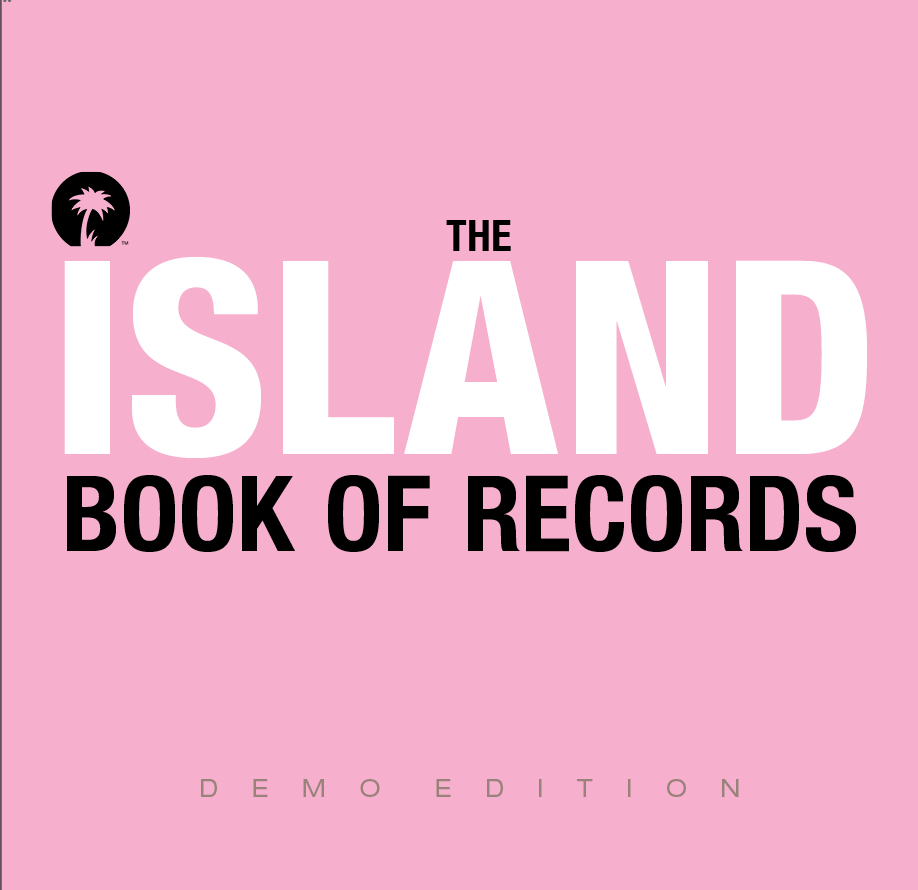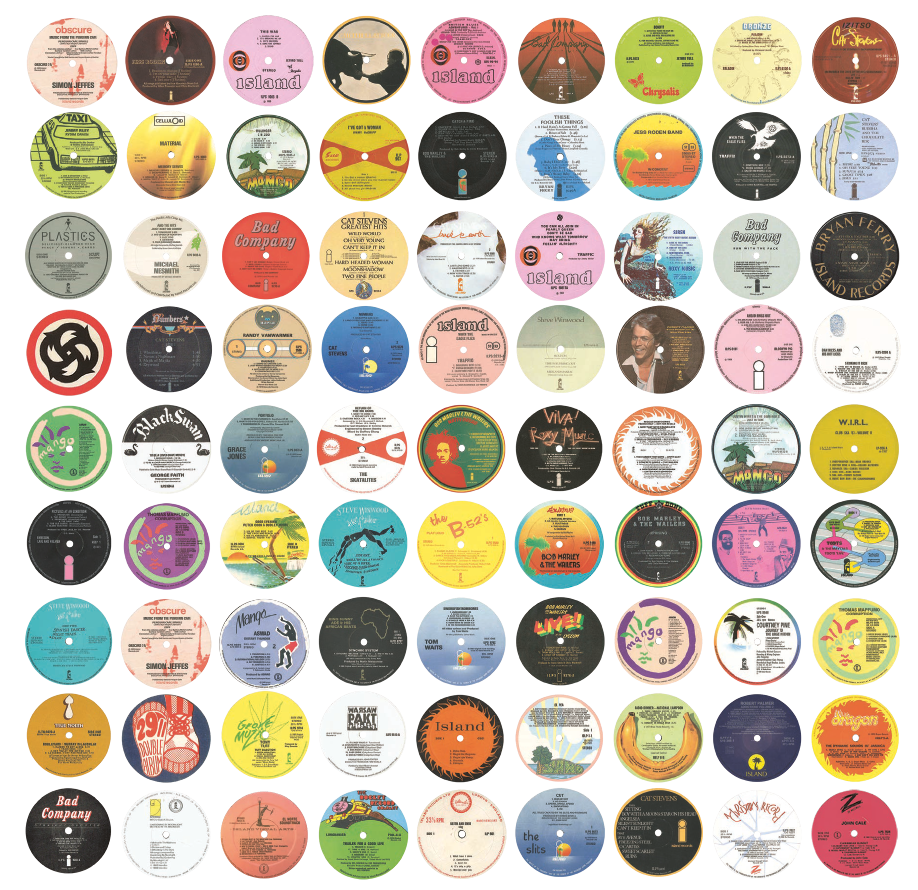 The Island Book of Records project fully documents the analogue age of the coolest label on the planet and has been in development since early 2010.
It comprises multiple, lavishly illustrated volumes with each 12"x12" (vinyl-sized) hardback edition detailing approx 100 LPs. Volume One covers the years 1959/1968 (110 LPs), Volume 2 – 1969/1970 (98 LPs), Volume 3 – 1971/1972 (111 LPs) etc etc. 
Every album is fully illustrated with scans of each front and back cover, gatefold or inner sleeve, A&B-labels, inner bag or other inserts; each with the correct release date annotated. Where known, LPs which were scheduled, yet for one reason or another weren't issued, are also included.
Nowadays, album adverts are long-forgotten pieces of art in their own right. Included is every relevant full page + teaser / ¼ page / ½ page or double-page ad from Melody Maker, NME, Sounds, Record Mirror, Time Out, ZigZag, IT, OZ, Disc & Music Echo, Black Echoes, Record Collector, Q, Blues & Soul, StreetLife, The Face + others as well as the UK edition of Rolling Stone, together with trade ads from Record Retailer and Music Week. Tour and gig ads (many at venues which no longer exist)/shop posters/concert tickets/magazine front pages and other artefacts also feature.
The guiding light behind the initiative is: the stories behind the records and the art within which they were (are still) presented can only be told by those who were actually involved in their making – the musicians/designers/photographers/producers/engineers/record company personnel of the time. The IBoR contains contemporary interviews together with comments from years gone by. 
As 2020 dawns, it is painfully apparent time is not on our side; the last two years have been particularly cruel with some of the giants of contemporary music passing. Logic dictates the chances of the years to come being even more unkind are high. 
Therefore, IF the recollections of those who were at the coalface at the time aren't collected now, they almost certainly never will be. And the sad consequence of that (yes… complacency) will be an irreplaceable span of music history – Island's legacy, contextually set within its own socio-political milieu – not being preserved, as it should be for future generations.
When complete, the individual #IBoR volumes will represent the entire compendium of Island LP Records from Lance Haywood at Half Moon issued in 1959 to when Chris Blackwell sold to what is now Universal in 1989. 
Each volume will be issued as a limited edition to a maximum of 1000 hand-numbered copies.
Example pages will be posted here shortly.
To register interest, please message us