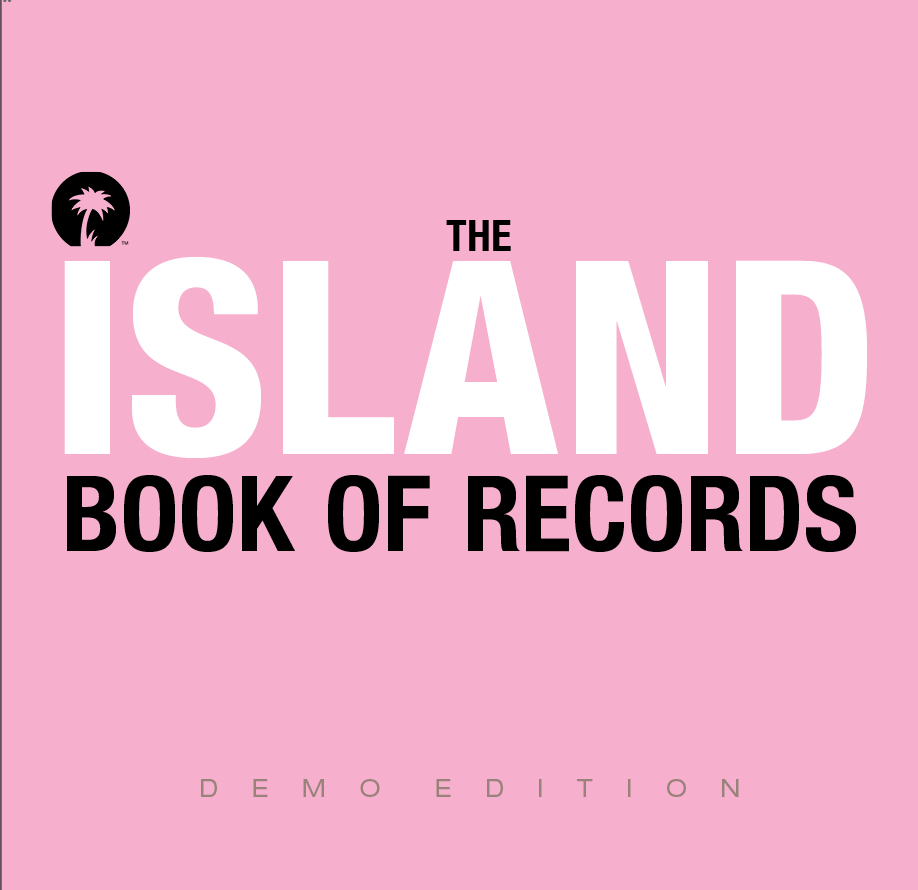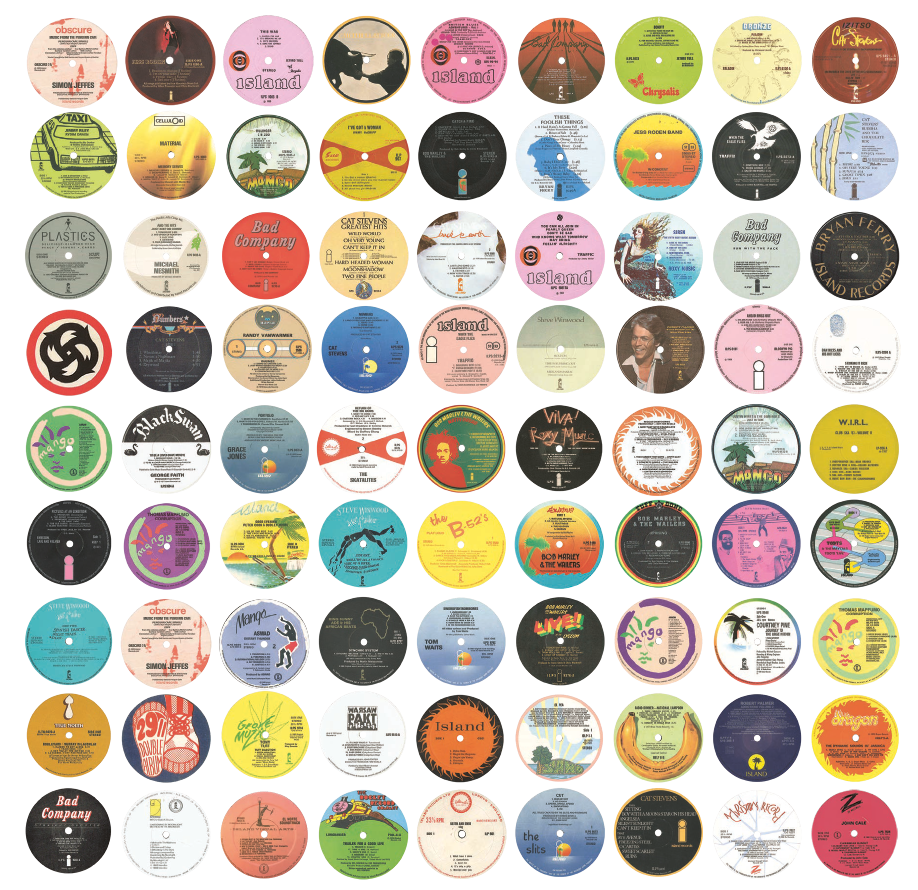 The Island Book of Records (#IBoR project) documents the analog age of the coolest label on the planet.
In development for over a decade, the IBoR will comprise a minimum of three, approx. 372pp hard-back, vinyl-sized editions. Volume 1 is due to start pre-ordering in May to be available winter 2019.
Each volume will be a limited run of 750, hand-numbered copies.
Starting with the very first Island LP – Lance Haywood at Half Moon, released in 1959 – each LP is fully illustrated with scans of every front and back cover, inside sleeve, labels, inner bag or other inserts plus, where relevant cover variations (and there were a few of those). The scope includes the main mono before stereo ILP / ILPS catalogue as well as subsidiary labels such as ZE, Ensign, Surprise, Springtime, Obscure, Lost, Rocket, Shelter, Dragon as well as the HELP, ISTA, ICD, ISLD, IWP, IDLP, ISSP series plus box sets as well.
Within each volume, all of the LP / gig and tour adverts play an essential illustrative role – in many instances, these ads are long-forgotten pieces of art in their own right. Included are teaser / ¼ page / ½ page / full or double-page as survive from the likes of Melody Maker, NME, Sounds, ZigZag, International Times, The Face, Q Magazine etc and UK editions of Rolling Stone together with trade adverts from Record Retailer before it morphed into Music Week – as well as relevant shop display posters particular to an album's release.
For the first time ever, accurate in-store dates will be appended to all releases. And, where known, LPs that were scheduled, yet for one reason or another, weren't issued, are also included.
The text comprises of the stories behind the albums told by those who were actually involved in the making of them – be they the artists themselves / graphic designers / photographers / producers / musicians / engineers or record company personnel of the time – both told recently and curated from years gone by.
Example pages will be posted here shortly.
To register interest, please message us