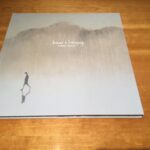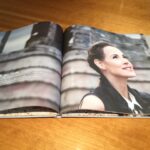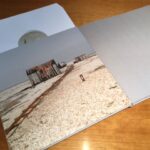 The deluxe limited edition of Gemma Hayes new studio album Bones&Longing has recently been delivered to privileged fans.
HiddenMasters' Jayne Gould designed the 32 -page picture book, creatively cropping and using evocative photographs to create cohesive impact and synergy with the tone of each song.
Jayne also designed the conventional CD release of Bones&Longing.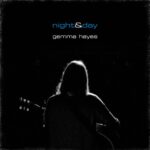 Above, the front cover of Gemma's limited edition LIVE album, Night & Day.
Below, Gemma and Jayne Gould going through the design of her new album Bones&Longing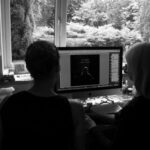 Prior to this release Hidden Masters worked with Gemma's Chasing Dragons imprint on the release of Night&Day (her first ever live album).
Night&Day was exclusively available to pre-order via PledgeMusic and pressed to order. It was issued on 180gsm vinyl in a gatefold sleeve with two art prints and included a download code for the digital version. Each copy was hand-numbered by Gemma.
Track listing is: (Day side) Back Of My Hand / Ruin / All I Need / Happy Sad / Let A Good thing Go. (Night side) Cloudbusting / 4.35 am / Waiting For You / Oliver / Out Of Our Hands.