"… he kept securing record deals, appearing on more than a dozen albums. Most of them have been hard to find for some time, though compilation CDs have cropped up recently. But they've just been trumped by Hidden Masters: The Jess Roden Anthology "

Overdue appraisal of an underrated British Voice. 8/10. By Mick Houghton.
This meticulous 6CD set marks the first thorough overview of Jess Roden's 20-year-career from fronting'60s mod-soul band The Alan Bown Set to lesser-and-lesser-known work with The Humans and Seven Windows. Drawing heavily from Roden's '70s output for Island, such was the labels largesse that Roden recorded with Allen Toussaint in New Orleans and Spooner Oldham in Muscle Shoals as well as extended members like Rabbit Bundrick, Mike Kellie, and Paul Kossoff.
Among the highlights is the powerful unreleased "Surrender To You Heart" featuring Steve Winwood and Jim Capaldi. One of the most soulful voices.
One of the most soulful British voices of the time, like Terry Reid or Frankie Miller, Roden never achieved the success he deserved. His big break may have come with ex-Doors John Desnmore and Robbie Krieger in the Butts Band in 1973, but it was a major disappointment and stalled a promising solo career. Roden is far better heard with is own country rock outfit Bronco, on 1974's Jess Roden album or raising the rook on his own band's Play it Dirty, Play it Class.
If the prospect of 94 tracks, half unreleased is daunting, they reveal Roden to be remarkably potent, a truly fine singer and an underrated songwriter.

"… a telling reminder of the fact that Roden is among the finest and most expressive singers this country has produced."

Let's suppose you're one of the five finest soul vocalists Britain has ever produced, but hardly anyone knows: and of those that do, a sizeable number have simply forgotten. You'd want posterity to shape up and sort out this absurdity, would you not? Cheeringly, this is precisely what HiddenMasters founder Neil Storey had in mind for the UK's greatest unsung singer, Jess Roden.
Accordingly, The Jess Roden Anthology encompasses 94 remastered tracks over the course of six CDs, with a first pressing of 950 numbered copies in a 12" hardback book format. The labours of Hercules are a lazy mid-afternoon wank next to this undertaking – particularly so when you realise that more than half of the tracks are previously unreleased demos, live recordings or alternate takes, all impeccably annotated with full personnel, recording dates and venues, source tapes, the works. When the unissued material includes a song as infinitely beautiful as the cosmic-soul-searcher The Farm, you wonder what everyone was thinking back in the day.
Roden sings like Jupiter, king of the gods throughout – from the joyous, brassy club soul of The Alan Bown Set and Bronco's unhurried acoustic dreaminess, all the way to the ambient jazz seduction of Seven Windows in the 80s, and beyond.
(5 stars are printed)

"He had the sound and the looks, he wrote some fine songs, for a while he led a terrific little band, and he had fans in the music press and the backing of one of the most perceptive men in the record industry."
Read Richard Williams full article.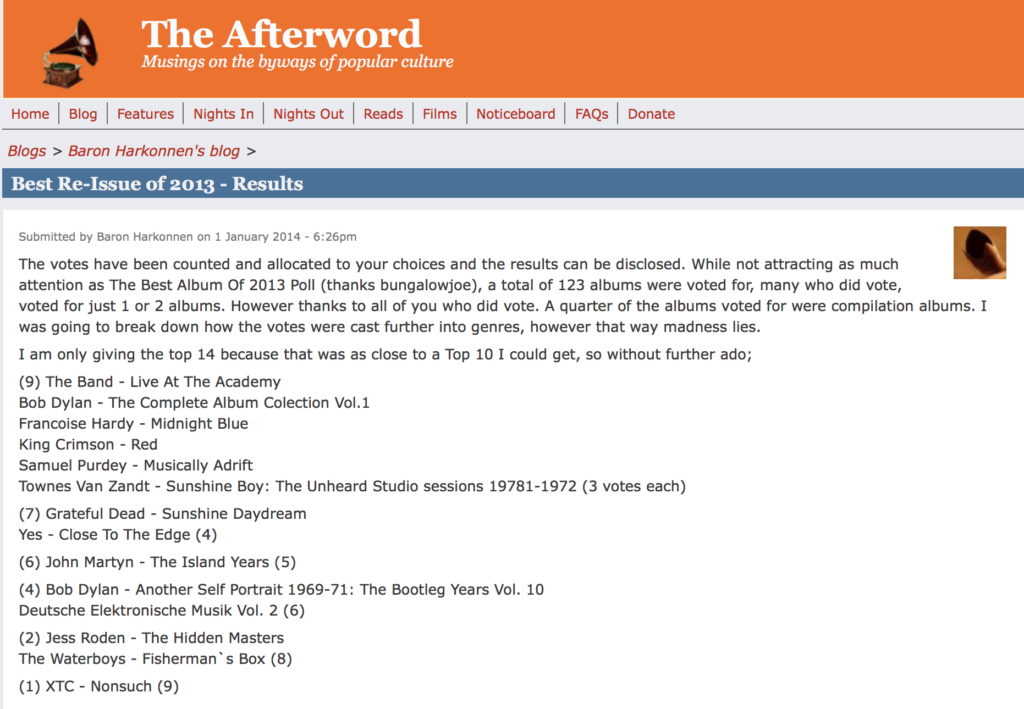 We've just read on The Afterword (the website created after the professional music magazine The Word  closed down) in which there is a list of the Top reissues of 2013… and… much to our amazement… The Jess Roden Anthology is #2 in the list. Neat, eh?!!! And, in amongst some very illustrious company too! Wow… Happy New Year all round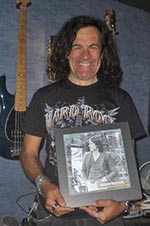 "…It's not just the unheard tracks that are a delight in this collection. Many of the familiar songs are presented on CD for the first time, and getting the treatment they deserve. The Bronco material for instance, sounds beautiful and crystal clear, compared to the 'double CD' that's out there." Kev Moore Musician