THE COMPLEAT BUMPERS
Originally issued in June 1970, Bumpers is/was/remains as one of the defining double album samplers of its era. And, it's never been re-issued.
Bumpers came out as three distinct versions – each with a different track listing. The Scandinavian edition differing from the Australia one which, in turn, differed from its UK parent.
A project thats been in development in the deep background for a couple of years, we'll get back to this as soon as we can.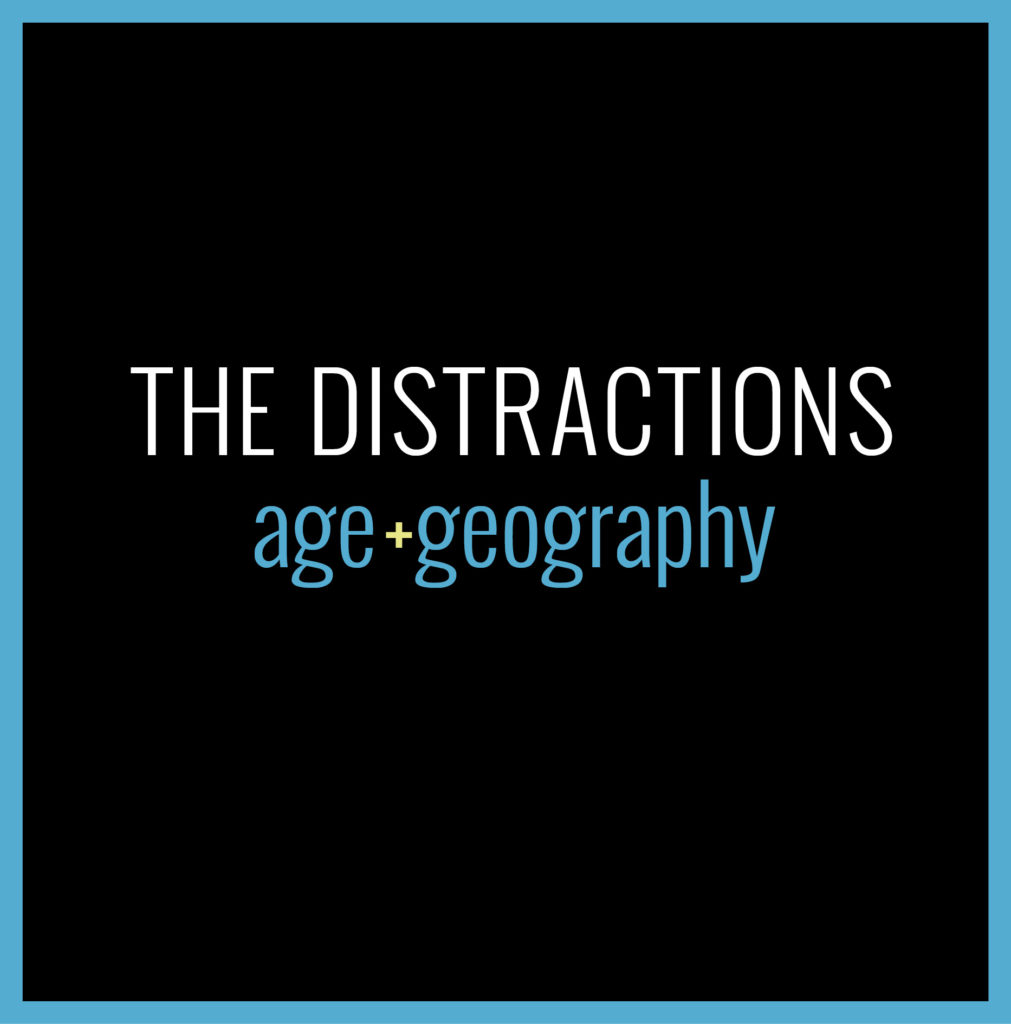 age+geography charts the on-off, three-decade, stop-start career of Manchester's The Distractions. Rare photos, exclusive candid interviews – as well as never-before-heard music (live and studio recordings) – together with the band's only Island LP Nobodys Perfect issued on CD for the first time. age+geography is due soon.
For a long period, The Distractions retrospective ran under the (working) title of Parabolically Yours. It worked but… it didn't quite. It was changed. And won't change any further.
Its called Age+Geography.
Work began on A+G more years ago than those of us at HM HQ like to remember. Start. Stop. Pause a bit. Start. Stop again. Lengthy pause. Start over. Halt and scratch heads all over again… Off we go. Finger on the pause button… again.
Too tedious to detail the delays and what has lain behind them – suffice to say, as much as we're there, we're… sorry everyone… not quite. Due to a current workload which pays little respect to the hours contained in a day, we've (very reluctantly) put a further hold on The Distractions set.
First, we'd never ever put out a set that hadn't had all the care and attention we could give it. Second, neither are we about to let anyone down – if we're doing this, it has to be done right.
Nevertheless, in the (many) months since start and now, a large amount has been completed: with all of The Distractions key masters located, we've completed the digitisation process of all found. However, using the same methodology as for any HiddenMasters project, the complete audio-database also includes live recordings; demos, outtakes, different mixes and radio sessions – some of which only now exist on DAT, cassette or virgin vinyl.
The next step – when we're back up and running with this – will be confirming the song selections in collaboration with Finney M, Perrin S and Halliwell N.
As with all HiddenMasters releases, Age+Geography will be issued as a 12″ casebound, hardback book-set. The 2nd re-design is 90% complete – we're at considerably over 100 pages – while the text is drawn from exclusive interviews with members of the band along with contemporaries and others associated with the group. The set will also include a wealth of previously unseen images. The 3rd re-design will commence when we're back up and running on this.
The music will be contained on either 3 or 4 CDs (final track listing yet to be decided).
And… Age+Geography will be issued in… (watch this space)… as a limited edition of either 750 or 1,000 copies worldwide.
Details for pre-ordering – which will be exclusive to PledgeMusic – will be announced as soon as we're able.
Harlequin – a journey through Head Hands & Feet all too brief musical life. In development – although currently on hold in the same manner as The Distractions and Bumpers projects are – the set will include rare photos, exclusive interviews and a good deal of music never before heard as well, of course, as their first two albums issued on CD for the first time.
Heads Hands & Feet began before they began.
The six who comprised the (original) line-up had a collective pedigree that dated to before the Beatles.
* Albert Lee (guitar / vocals) – was barely 16 when he toured Scotland as part of the backing bands for early Brit rockers Duffy Power and Dickie Pride. He became a mainstay of the house-band at the Two Is coffee bar in Soho, moved to Hamburg and then joined Neil Christian's Crusaders before moving on to Chris Farlowe's Thunderbirds (who he left in 1968) and then briefly hooking up with Steve Gibbons' band…
* Chas Hodges (bass / violin / banjo / vocals) – in 1960 he joined Joe Meek's studio band, The Outlaws (with whom Ritchie Blackmore also cut his musical teeth), before moving on to Cliff Bennett and The Rebel Rousers…
*Pete Gavin (drums / vocals) – spent the 60s with groups such as The Shades, The Shevelles, The Soul Pushers before joining Long John Baldry's regular band Bluesology (alongside Reg Dwight before he was known as Elton John), Neil Hubbard, Elton Dean and, for a while, Marsha Hunt before joining Jody Grind with whom he recorded the Far Canal album…
*Mike O'Neill (keyboards) – who can forget Nero and The Gladiators, kings of the twang-bar. Mike was also a member of The John Barry Seven during 1964 when the group was led by Alan Bown. When Barry disbanded the group, The Alan Bown was formed with Jeff Bannister replacing O'Neill with Jess Roden coming in on vocals…
*Ray Smith (guitar / vocals) – already a highly respected session-player had been working with Tony Colton for a number of years co-composing as well as being central to Tony Colton and The Big Boss Band as well as The Crawdaddies.
*Tony Colton (vocals) – brief solo outings with Pye and Columbia came to little but songwriting and then production (initially with The Shevelles) paid dividends. Behind the glass for Georgie Fame led to Rory Gallagher's Taste and Yes. From Shirley Bassey to Frankie Valli to Wilson Pickett. Delaney & Bonnie, Richard Harris and Jerry Lee Lewis. And many others.
Throughout, TC was using a band he'd put together with Ray Smith from the Crawdaddy All-Nighter community… Albert Lee… Mike O'Neill… Pete Gavin… Pat Donaldson… and… Jerry Donahue. In studio downtime, they began recording their own LP as Poet & The One Man Band.
Donahue and Donaldson left to join Sandy Denny's new group Fotheringay (which featured Albert Lee for a few, early, rehearsals). Chas Hodges was brought into the fold as replacement and… using a name picked by Pete Gavin – Heads Hands & Feet – was born.
The new group were the subject of a major label bidding war and eventually signed to Capitol for the US and Island for the UK and Rest Of The World in 1971.
Three albums followed – Heads, Hands & Feet (1971 – a double album in the US but a single album in the UK); Tracks (1972) although, by the release of 1973's Old Soldiers Never Die friction had set in; Albert Lee had already left and the band had effectively broken up leaving behind a legacy of extraordinary songs and a history of live gigs best summed up by Colton himself when he says: "You didn't want to follow Head Hands and Feet, I don't care who you were. Live, it was an awesome thing to behold."