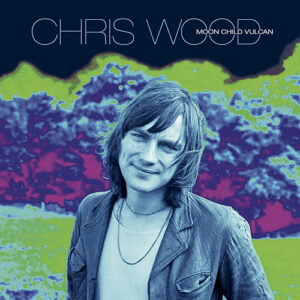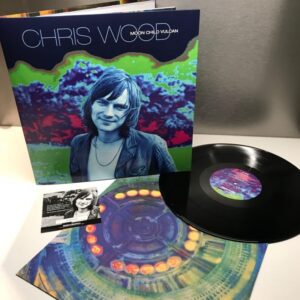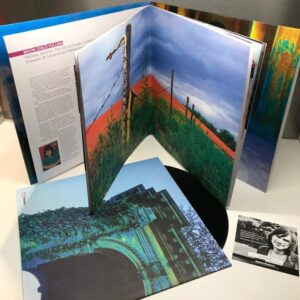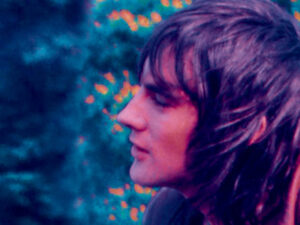 CHRIS WOOD – MOON CHILD VULCAN
Mastered from the original ¼" analog tapes, this is the first time Chris's only solo LP – Moon Child Vulcan– has been issued as a standalone LP. Released on October 20, 2017 it can be bought here, and heard on some digital sources such as Apple Music and Soundcloud.
The ¼" masters – thought lost for decades – were found, by chance, in an outbuilding in the West of England during April 2013, having lain undisturbed for over 30 years. Those reels formed the musical bedrock to HiddenMasters recent Chris Wood book-set, Evening Blue. 
Moon Child Vulcan is pressed on 180gsm vinyl and issued in a gatefold sleeve with a 20+ page (stapled not glued) insert, comprising of new and updated interviews with studio personnel and musicians involved in the making of the album – as well as never before seen images.
The included download card contains both hi-res and MP3 files for – not only the album – but also demos, different mixes, alternate takes and other solo recordings. Chris's posthumous, 2015 collaboration with Mercury Music Prize nominated Maps entitled What To Look For… With MAPS and Chris Wood concludes the download tracks. The first pressing is limited to 1,000 copies only.
The back story of making Moon Child Vulcan
CHRIS WOOD – EVENING BLUE
(SOLD OUT)
The only deluxe book-set to not only chronicle but also celebrate Chris Wood's life in music – from co-founding Traffic to his many collaborations with the likes of John Martyn, The Wailers' Tyrone Downie, Nick Drake, Free as well as his own solo work.
Issued in 2017 as a lavishly illustrated 212-page hardback book with over 420 images – the majority of which had not been seen before – Evening Blue included 4CDs and Chris's long thought lost solo LP; the original ¼" masters were discovered by chance in an outbuilding in the West of England during spring 2013 and they became the vinyl bedrock to the edition.
The text was abridged and edited by Neil Storey from Dan Ropek's biography of Chris which included interviews with the late Paul Medcalf and Jim Capaldi – as well as a number of of Chris's friends and musical colleagues.
HiddenMasters also featured exclusive interviews with Steph Wood and Anna Capaldi-Gilbey; studio engineers Terry Barham and Brian Humphries; musicians Mike Kellie, Dick Cuthell, Steve Winwood, Poli Palmer, Pete Bonas, Maps (James Chapman), Gordon Jackson, Jess Roden, Bobby Whitlock, Shawn Phillips and others as well as photographers Brian Cooke, Barrie Wentzell, Gered Mankowitz, Dina Regine, Dan Cuny, David Miller, Richard Keith Wolff alongside Muscle Shoals Swampers' David Hood and Charles Rose.
The 4 CDs included music drawn from Chris's entire career as well as his solo recordings. Also featured are alternate takes and mixes together with previously unheard compositions and never-before-heard home demos and other sketches.
There is music from Traffic as well as recordings by Gordon Jackson, John Martyn, Dave Mason, Jim Capaldi, Bobby Whitlock, Airforce, Martha Velez, Nick Drake, Shawn Phillips and others.
Evening Blue also featured Chris's previously unheard collaborative work with The Wailers' keyboard player, Tyrone Downie as well as Rebop Kwaku Baah, Remi Kabaka, The Sky, Dr John & Jeanette Jacobs.
Tracks from the only known-to-survive recordings by the short-lived Mason, Capaldi, Wood & Frog line-up were also included – as is a brand new 2015 collaboration with Maps featuring Chris Wood.
Over half the music featured on Evening Blue had never been heard before. And, other than in three instances (where the analog reels no longer exist), all recordings were sourced from the original 2″ and 1″ multitracks or ¼" masters and cassettes captured at 24bit/96Khz.
The set was mastered by Richard Whittaker at FX Mastering in London – the CDs at 16bit/44.1Khz and the vinyl at 24bit/48Khz.
Critically lauded around the world, Evening Blue was issued as a limited edition of 1000 numbered copies on February 3, 2017 and curated in close collaboration with Steph Wood who administers her brother's estate.
Details of the artists and tracks on the album
5* reviews and more from the music industry press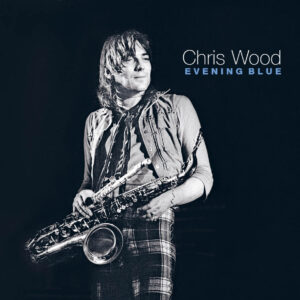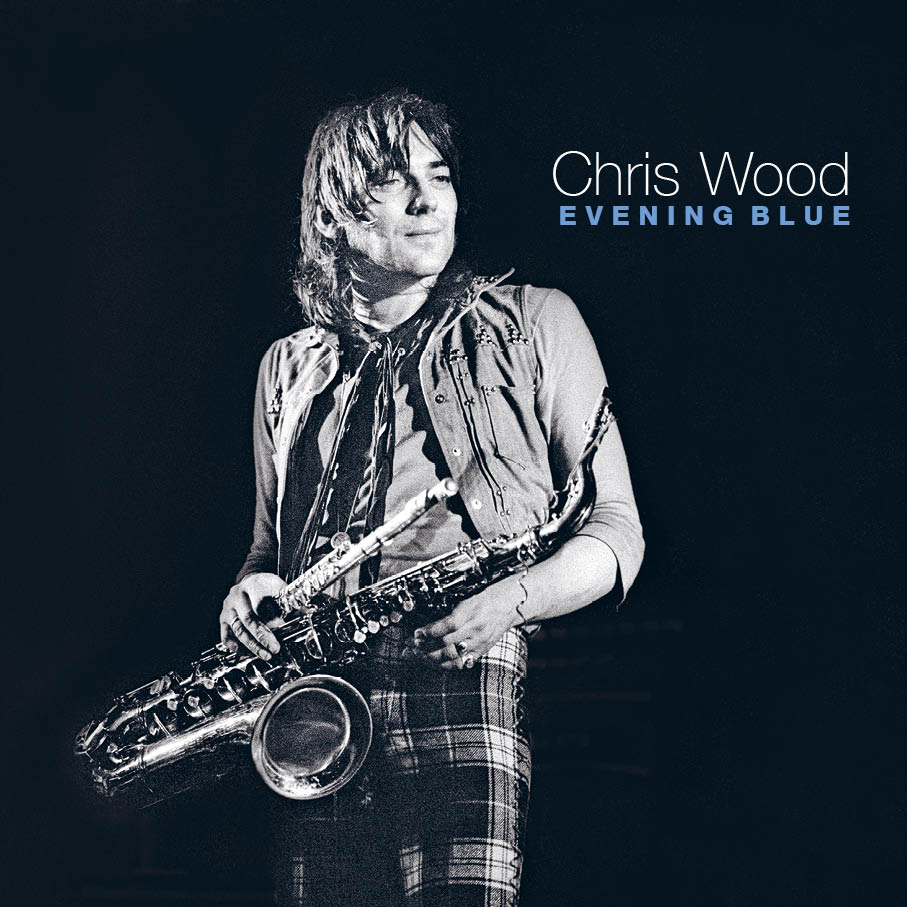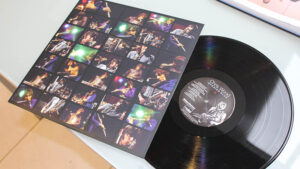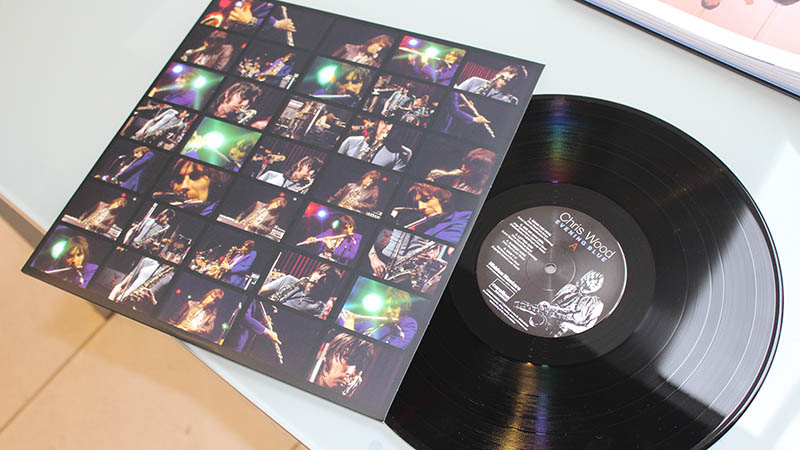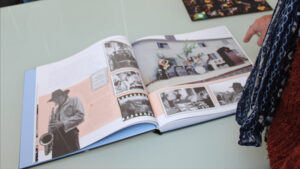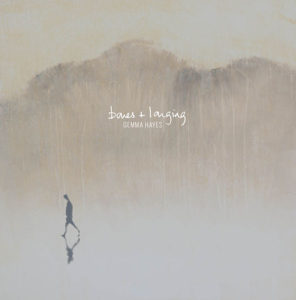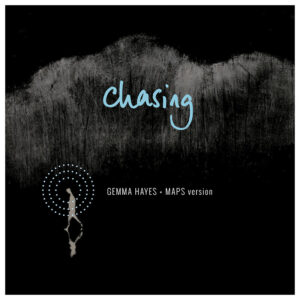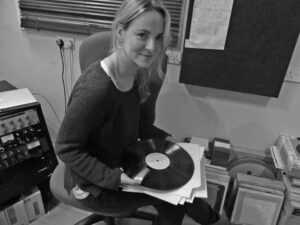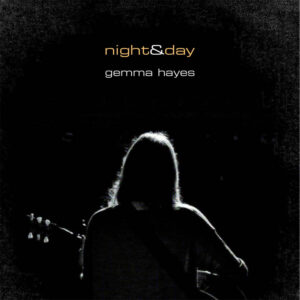 GEMMA HAYES – bones&longing – CD, LP, deluxe edition, 45's, merchandising
Gemma's new studio album Bones&Longing was designed by Jayne at HiddenMasters. Besides the original CD concept – a 32 -page picture book was created using evocative photographs of Gemma (taken by Pip) with handwritten lyrics of each song. there were various single (45s) released from the album also, each with their own sleeve. Merchandising included t-shirts, Tote bags and mugs!
GEMMA HAYES – Night&Day- LP, merchandising
Hidden Masters worked with Gemma's' Chasing Dragons imprint on the release of Night&Day – her first ever live album – designed by Jayne.
Night&Day was exclusively available to pre-order via PledgeMusic and pressed to order. It was issued on 180gsm vinyl in a gatefold sleeve with two art prints and included a download code for the digital version. Each copy was hand-numbered by Gemma.
THE JESS RODEN ANTHOLOGY – deluxe 6CD set and book
(SOLD OUT)
Three and a half-plus years in development, this deluxe edition was a 6CD, 94-track set that – for the first time ever – chronicled Jess' entire career; from his late-teens fronting the Mod-Soul of The Alan Bown! during the late 60s to his Island Records' sojourn which began with Bronco, after which The Butts Band before his first solo album recorded with Allen Toussaint and Chris Blackwell. That led to the Brit-Funk of The Jess Roden Band before they disbanded after three LPs and his move to New York and further, highly acclaimed, solo recordings and into the 80's by way of The Rivits then, post Island, with the Seven Windows and The Humans albums.
Containing well over 50% of previously unreleased material, the Anthology included never-before-heard demos, alternative mixes, long-thought-lost masters, completed but discarded tracks, alternate takes – as well as a wealth of live recordings.
All of the selections were mastered in the UK and US from the original 1⁄4", 1" or 2" analog tapes.
The edition was limited to 1000 hand-numbered copies and presented in a 12" hard-back, casebound book format in which the 32-page booklet contained the first interview Jess had given in 30 years discussing many of the song selections.
——————————
As much as Jess Roden is oft heralded as one of the greatest of all British RnB Voices – in the same manner as his more widely known contemporaries such as Steve Marriott, Joe Cocker, Paul Rodgers, Jack Bruce and Steve Winwood – for the last 20 years or so, Jess has pursued a career away from the public eye in graphic arts with the vast majority of his music long-since deleted. During these intervening years, a 'Best Of…' was issued in 2008 but only scratched the surface since it ignored large chunks of his career and, surprisingly, that set wasn't even made available via iTunes.
HiddenMasters believed that Jess' career was well worthy of proper investigation.
Jess – "I suppose like many musicians who are no longer active, I've long wondered just what might have survived within the archives. Me and my bands recorded so much back in the day but one also hears these terrible tales of multi-tracks being thrown out and ending up in skips. Without Neil Storey's Sherlock Holmes-like tenacity, none of this material would have been tracked down and would probably have been left on the shelf to gather even more dust. Neil's unearthed some stuff I couldn't readily recall writing let alone recording… and, I have to say… I'm really rather glad he has."
During the course of 2010 nearly 800 pieces of music were logged – ranging from after hours studio-jams to rehearsal tapes; from demos to live recordings; almost all of the key masters together with a good deal found on reels that bore no relation to what was written on the actual tape-box itself. The original Seven Windows analog recordings were also unearthed in New York and the digitisation process begun on both sides of the Atlantic.
Originally conceived as a 5CD set, the 1st pressing was expanded to include a 6th CD (The Subs Bench) such was the wealth of material available.
With Jess himself overseeing the project from the get-go, the set was mastered by Richard Whittaker at FX Mastering in London with the exception of the Seven Windows selections which were mastered in New York by A. T. Michael MacDonald, (the original engineer and co-producer of the Seven Windows project).
The Anthology was made available as a pre-sale exclusively through PledgeMusic on November 12th 2012 and was over 50% subscribed by the time the pre-order process completed.
Long since sold out, copies sold to the markets we expected like the UK and mainland Europe but also where we didn't: Australia, New Zealand, USA, Canada, Brazil, Japan, Hong Kong and the United Arab Emirates.
For further information on Jess, please go to: JessRoden.com