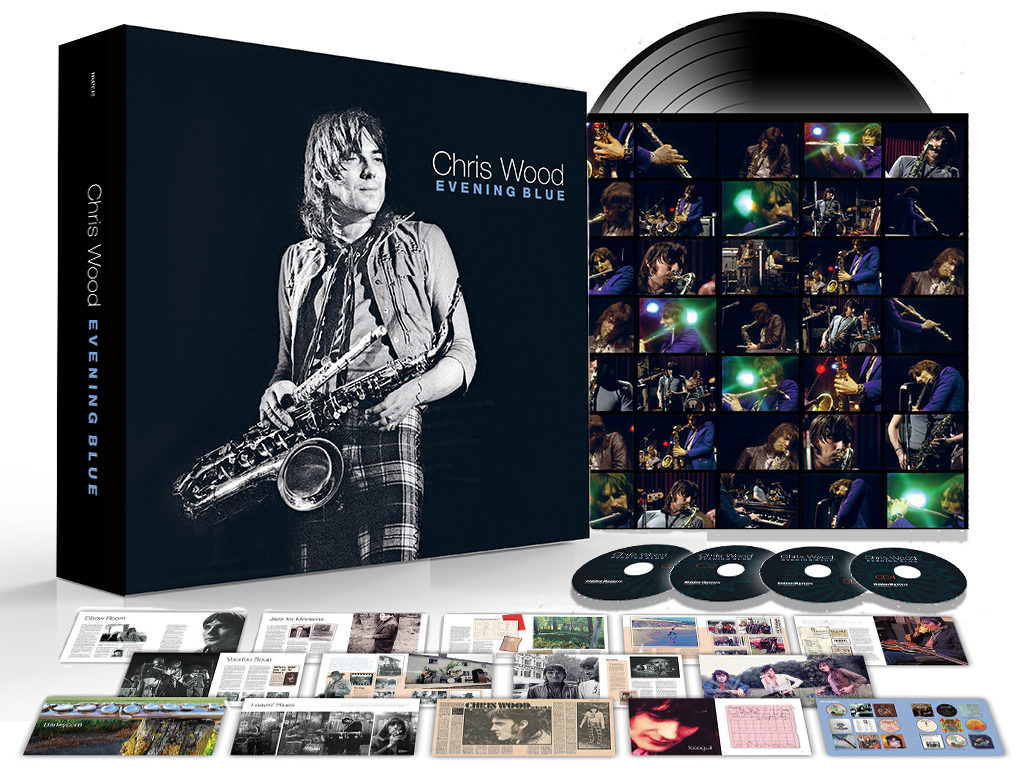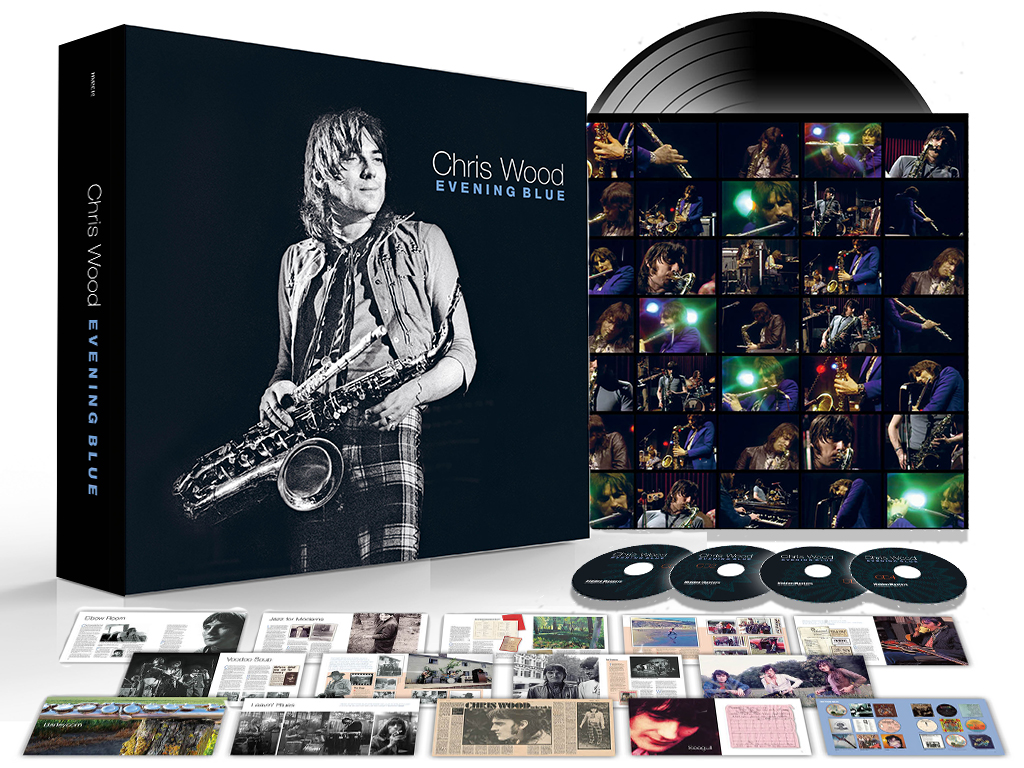 Last copies of Evening Blue available
We've had some unsold copies returned to us from a retailer's warehouse.  These remaining copies of Evening Blue are now for sale exclusively here. There's not many and genuinely, that's all there is. All the albums are still shrink-wrapped, still inside their customized polystyrene packaging. we've checked them for any damages, and they all look good.
Information, links to video, pictures and tracklisting
Full details about the package – Neil Storey, former Island Records executive describes the discoveries, the hidden master tapes found under cobwebs in a barn in 2013 and how this limited edition came together and finding the other artists on the 66 tracks – including Nick Drake, Traffic, John Martyn and Tyrone Downie, Phil Ramacon, Free, Shan Phillips, Bobby Whitlock, Crawler and some other hidden gems.
Photographically speaking, Jayne Gould former magazine art director, was also trawling and crawling through files of negatives stored in warehouses by the sea, to discover wonderful hidden images.
Read the amazing and unexpected 5- and 4-star reviews we've received from major music newspapers and magazines, as well as critic Richard Williams naming Evening Blue in his Top Ten albums of 2017
If you're wondering who is on the 66 tracks have a look at this detailed tracklisting
Shipping and couriers
Evening Blue is an expensive item, a rare item and it's heavy. We don't want it damaged which is why we are using DPD couriers.
Here are some example costs – though we'd like to be accurate with the costs, so if you would provide us with your address, we'll give you a 100% accurate price. Here's some examples of costs to popular desitinations…
UK – £10 for overnight turn-around by courier in the UK.
Europe – £12-22 for a 3-4 day delivery depending which part of Europe. Once we have your location we'll get the best price for you.
USA – Between £30-32 with a 6-10 business day delivery; .
Wherever you are on this lovely planet of ours, we'll quote you accurately before you hand over any money.
Shipping details
Apologies for this cranky method, we're working on a different way to do this automatically for our online shop but its taking a few days. so for now, if you don't mind…
Please complete the form below so we get an accurate shipping price based on your address. (We're not selling or giving your information to anyone else – we just need it for the couriers quote.) I'll return your email with a fee… if you like the sound of it, we'll send an invoice from Paypal –  where you can pay using your PayPal account or credit/debit card.
If you've changed your mind about purchasing, just cancel the invoice.
Once paid, we'll drop off your parcel at the couriers and supply you with a tracking number. The couriers will use your mobile phone number for sending text messages to you about the timing of the delivery of the parcel.
If you happen to be driving through Northamptonshire, you can always pop in and pick one up.
We try to make the process as simple as possible but we are always on the end of an email if you have any questions.
Complete this and we'll get back to oyu